Motorcycle Cushions: Ride for longer
Enjoy every mile and every bump and arrive feeling relaxed and refreshed. We guarantee you'll love your ComfortAir experience – or your money back!

Motorcycle Cushions: Easy to fit & Secure
The ComfortAir's innovative, anti-theft strap system makes it quick and simple to fit, with four designs to suit every type of bike and rider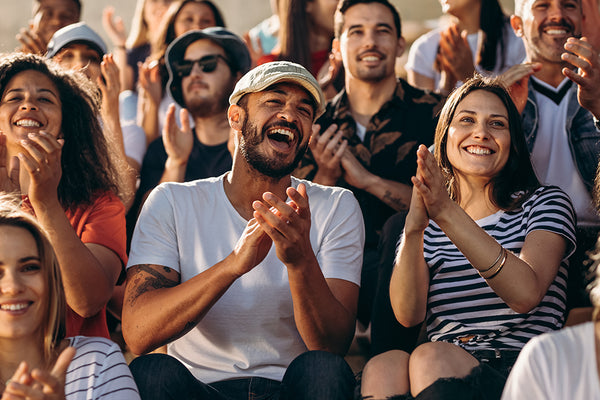 Leisure Cushions: Enjoy the experience
Watching a concert or the game at a stadium? Banish fatigue, discomfort, sweatiness and that 'numb-bum' feeling.
Specialised Cushions: For your comfort
Cutting-edge medical air floatation technology cushions your seat for improved comfort & health
You do not deserve to sit in discomfort
Let medical science help you.
ComfortAir Seat Cushions utilise the latest air flotation technology, manufactured to UKCA and CE standards, to provide a real-world, cost-effective seating solution. Available in application-specific seat cushion designs, for use on standard seats found on many wheelchairs, and office chairs, in sport and entertainment stadiums, on budget airlines, various cars, trucks, buses, and motorcycles.
Tested by specialised healthcare technicans
Making use of medical pressure mapping technology, ComfortAir is able to determine how to best shape and position a network of interlinked air cells, to effectively spread contact evenly across the seating area.
Specialised & Leisure Seat Cushions
Pressure points are dramatically reduced while using a ComfortAir Specialised Seat Cushion, wherever you are required to be seated for extended periods of time - whether at a stadium, during travel, as part of your profession, or while using a wheelchair.
Motorcycle Seat Cushion
Mapping the pressure on a standard motorcycle seat, compared to the same motorcycle seat while using a ComfortAir motorcycle seat cushion, clearly indicates a significant reduction in pressure points.
Medically-proven technology, now also available for motorcycling
This has completely transformed my riding. Whether it's 50 miles or 500 miles, I now arrive feeling fresh and relaxed.
Alexander
My wife loves her ComfortAir cushion. The best bike improvement we've made, and didn't cost much either.
Gordon
At first I felt a bit weird. But after letting some more air out it felt perfect. And no more sore butt. Brilliant.
Andrew
I'm really pleased with the ComfortAir I recently purchased....on a recent 1300 mile, 6 day trip my backside did not complain once! Normally I cannot stand it for more than 30 miles in one go, so well done, it's a great product. Thanks
Jeremy Lawson